MAIL
OUR MAILING SERVICES = SAVING YOU MONEY!
OA Document Solutions is a full service provider of printing, document mailing, and delivery services. We specialize in document composition, custom design, as well as delivery of high quality, regulatory compliant, documents. Whether your project requires printing and mailing a few hundred to thousands of monthly billing statements, invoices, or letters, OA Document Solutions can tailor a solution to meet your needs. Mail piece processing and finishing are performed right here in our facility. We acknowledge every customer interaction is important, therefor we take great pride in caring for your project – from start to finish!
We saved our clients over

ONE MILLION DOLLARS

in postage savings last year! WOW!
We process 1.6 million pieces of mail daily!
We will take your printed mailings and process them to be mailed
We ship UPS
We employ drivers who pick up and deliver mail daily
We have Interagency Mail Services
WE PROUDLY OFFER:
Free Consultation
Postal Automated Discounts
Address Printing
Change of Address
Data Cleansing
Interagency Mail
Folding
Inserting
Metering
Bursting
First Class Presort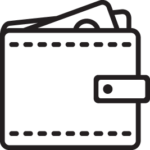 LET US HELP SAVE YOU $$$!
MARKETING MAIL:
Letters
Postcards
Newsletters
Self-Mailers
Oversized Cards
Large Envelopes
and more!
ABOUT OUR MAILING SERVICES
We offer a full range of mailing services including mail preparation (as per USPS specifications), shipping and bulk mail handling. We'll also take care of all your variable data mailings from personalized letters to custom invoices and surveys. We'll be sure your materials are mailed out the right way and on time.
Once we have your marketing materials printed and ready to go, we can continue things without a hiccup. We'll take care of the entire mailing process for you, from start to finish.
VARIABLE DATA
Your direct mail doesn't go to nameless prospects. It lands in the hands of real people. Personalize your marketing materials and create a deeper connection with your audience with variable data printing.
INTERAGENCY MAIL
We employ twelve drivers who daily stop at local government agencies to pickup and deliver Interagency Mail. It's a terrific service to keep everyone's line of communication open and we are proud to be able to provide it!
Our Multiline Optical-Character Reader (MLOCR) is a machine that sorts outgoing mail, by using images of the postal code, to maximize discounts on postal rates.