HELP CENTER
LET'S KEEP IT EASY!
We like to keep it simple and we are sure that you do, too! On this page, find our handy-dandy Q&A's, templates, types of binding, and much more to make your project just a little easier. If you have any questions or concerns, please reach out to us! We always want to make each project a smooth and simple experience!
Ask for a FREE consultation and estimate. Our Customer Service Representatives are happy to give you the best information, as well as prices, for your project!
FREQUENTLY ASKED QUESTIONS
PRINT
Quick Print
Web Press and Sheet Fed Press
Glossy and Matte Paper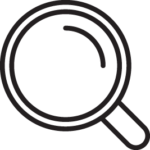 NEED MORE ASSISTANCE? Please contact your friendly
Customer Service Representative or call 573.751.3307.
TEMPLATES
Not sure where to start? Select one of our helpful templates to guide you through! Each template is available as a PDF. Still have questions? Take out the guess work and have our Creative Team design something just for you!
*NOTE: ALL TEMPLATES ARE SHOWN WITH BLEED.
BINDERY
The type of binding that is selected is based on the function of the document, the number of pages it contains, and the budget for the project. Below are types of binding that we offer to complete your project.